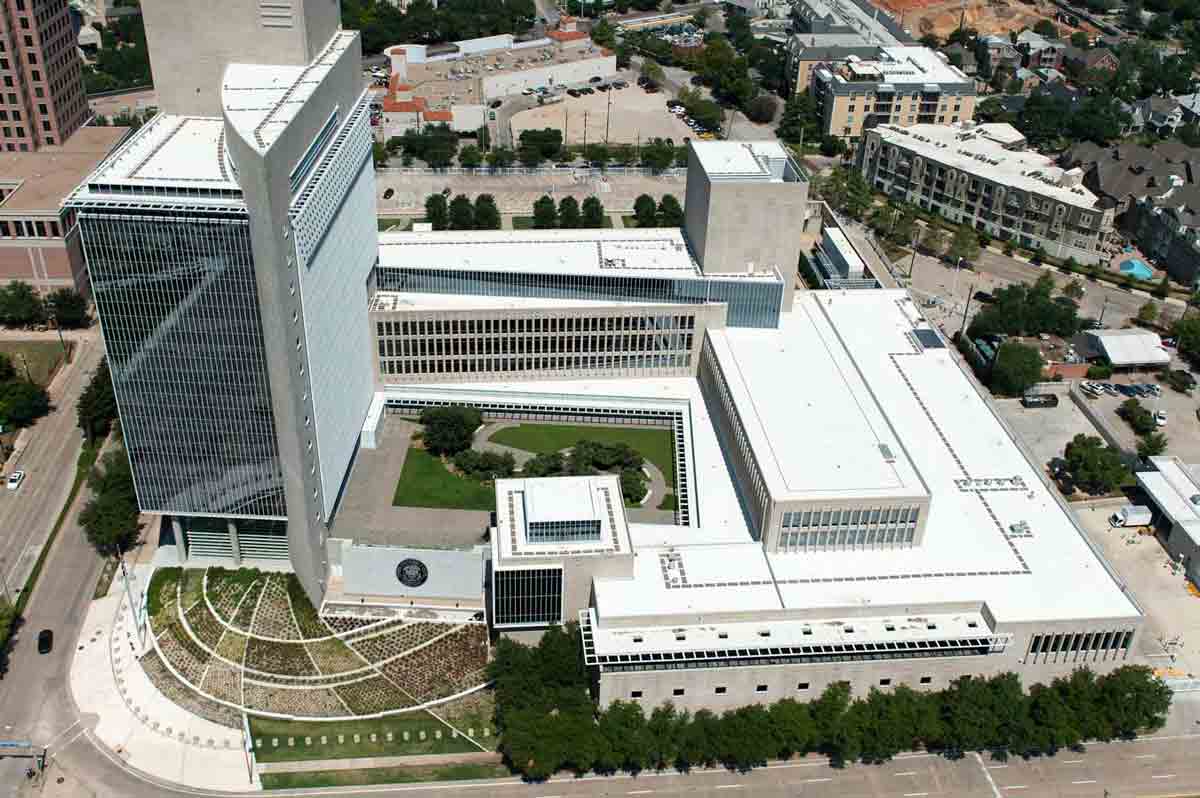 LIGHTWEIGHT INSULATING CONCRETE ROOF SYSTEMS
WHAT IS LIGHTWEIGHT INSULTATING CONCRETE?
Lightweight Insulating Concrete (LWIC) is a roof system of cement, water and preformed foam that creates a water tight, air tight and fire safe barrier. LWIC is mixed on sight and can be pumped across 1,500 ft and up 30 stories.
Lightweight insulating concrete may be a more permanent and economical way to reroof your commercial building. The ability to pour lightweight insulating concrete directly over existing roof assemblies eliminates the disruptive and labor intensive tear-off process, and keeps hundreds of square feet of roofing waste out of landfills.
EVERYTHING YOU NEED TO KNOW ABOUT LIGHTWEIGHT INSULATING CONCRETE
LWIC starts with what is called a "slurry coat" of concrete. This coat acts as an air, water and fire barrier. While the "slurry coat" is still wet, polystyrene insulating blocks (EPS) are placed on top and allowed to dry into the concrete coating. Once the concrete hardens the EPS blocks are secured in place. The final layer is another coating of 1-2 inch concrete that is smoothed completely so there are no bumps or joints. Your roofing membrane of choice can then be installed on top if you choose. Because the insulation is embedded in the concrete, it does not need to be removed when the roofing membrane is replaced. This lowers your commercial roof maintenance by thousands of dollars over the life of your building.
BENEFITS OF LWIC SYSTEMS
Low Replacement Costs
High R-Value
Sustainable Design
Low Cost Hourly Fire Ratings
Permanent System – Infrequent Replacement Required
Improved Building Envelope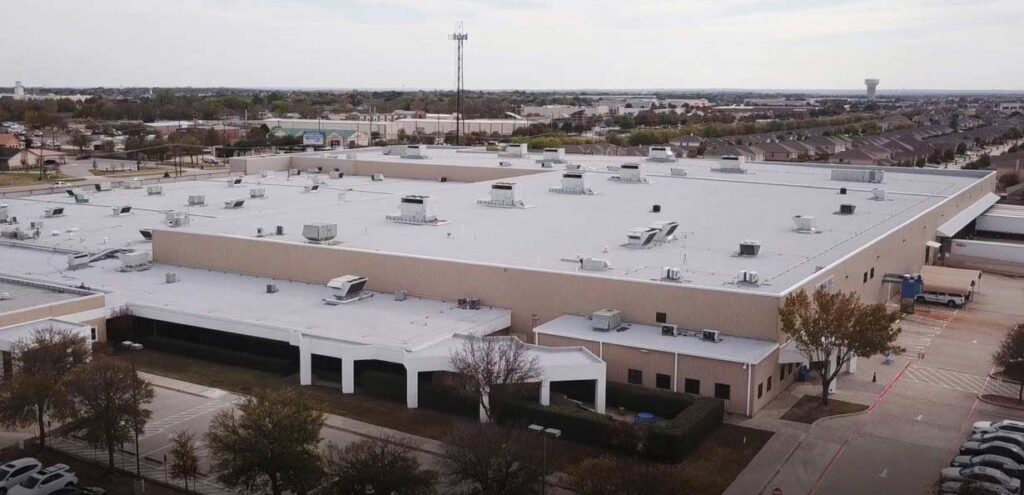 POLYISO DEMAND ISSUES
Is your project on hold because of the ISO backorder? Switch to an LWIC system. It's cheaper. There are no back order issues and lightweight insulating concrete makes commercial roof repair and replacement much easier and inexpensive.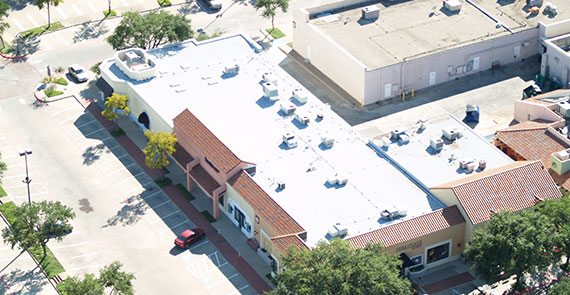 Have Questions?
To ask your questions, contact our commercial roofing team.

Address
728 Lingco Dr
Richardson, TX 75081

Phone
Phone: (972) 272-7663
Fax: (972) 271 – 6933

Email
E-mail Re-Roof and Sheet Metal Estimating
E-mail Service & Maintenance
E-mail General Business

Office Hours
Mon-Fri 8am to 5pm
24/7 Emergency On Call Service