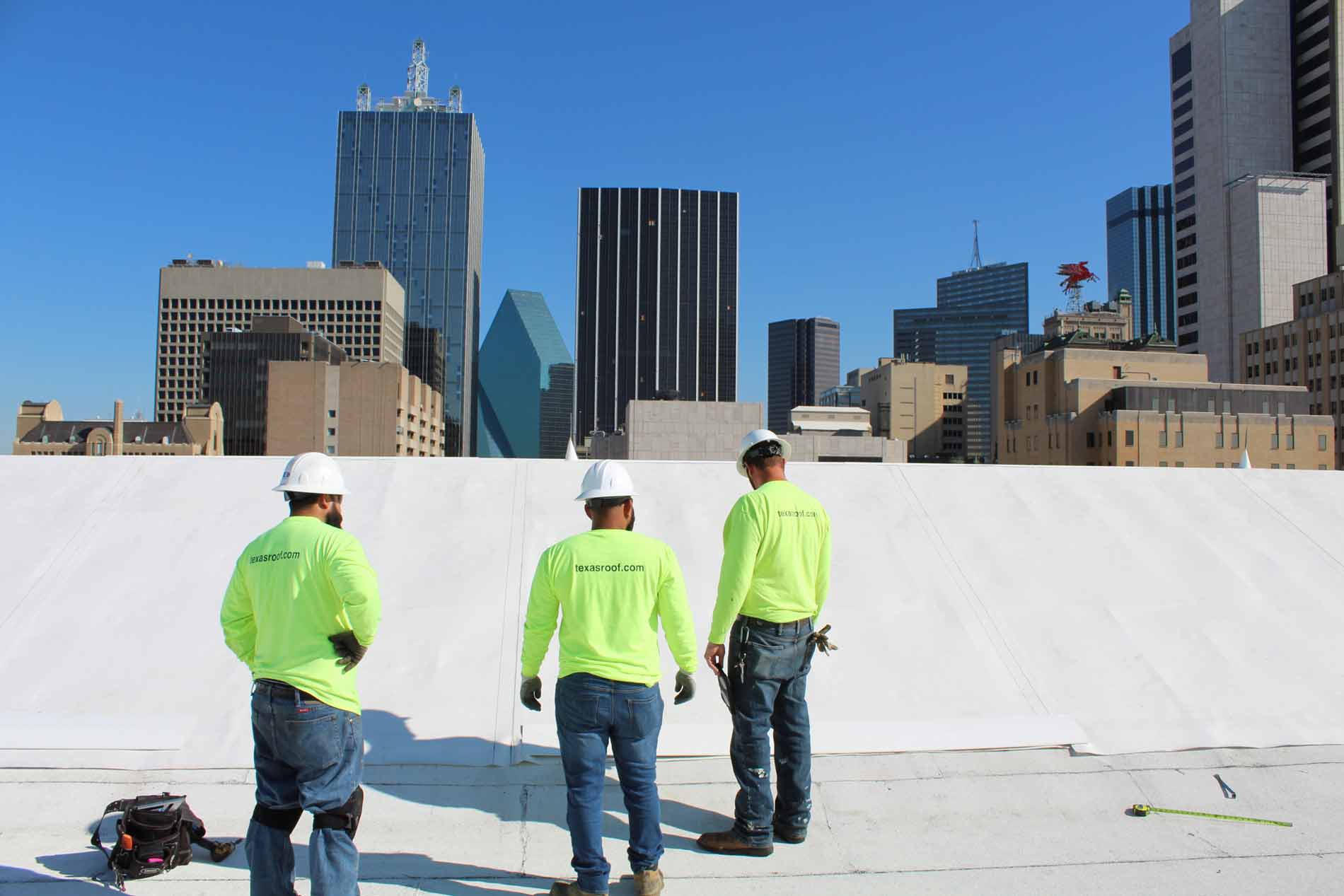 ROOF REPAIR AND EMERGENCY REPAIR SERVICES
Leak calls are a priority at Texas Roof Management INC. The TRM Service Team understands your urgency and will respond accordingly. We will stop leaks in the rain with Temporary Emergency Repairs. TRM's Service Department provides warranted repairs for all types of commercial roof systems. In addition, our Service crews are skilled in the application of sealants and coatings to ensure watertight integrity.
If your roof has suffered any damage, we will…
Make immediate repairs to mitigate damages and protect assets
Install a temporary roof if needed, to allow for a functioning building
Collect and record the information required for insurance claims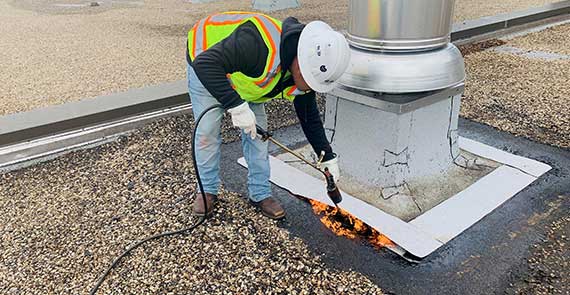 Looking For More Information About Our Services?