Fort Worth, TX Commercial Roofs Ensured to Last 20+ Years
No matter what type of commercial property you own, owning a building comes with many different responsibilities. Whether the building you own is for your own personal use or you rent it out to tenants, your number one job as the owner of any commercial property is to keep your building in its best possible condition. One very important way to keep your building in great shape is by taking care of the roof. Not only can a good roof provide visual appeal to your building, but it also provides shelter from the elements outside. The first step in having a well maintained roof on your commercial building, though, is by hiring a company that specializes in roofing preventative maintenance.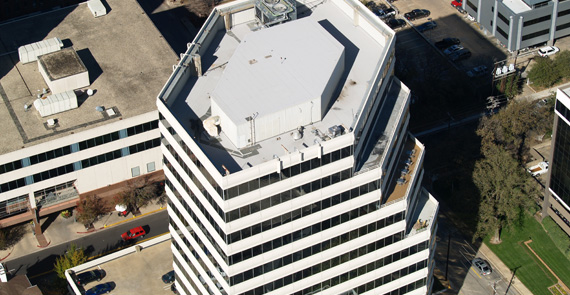 Choose Us For Your Roof's Preventative Maintenance Needs
We are the company to call when you need preventative maintenance for your commercial roofing needs in Fort Worth, TX. For over 15 years, we have been providing our customers with high quality roofing inspections and repairs in Fort Worth, TX, and we want you to be another one of our satisfied customers. We will come out to your building and assess the roof for any possible problems, and we will figure out a plan of action that works best for your particular commercial roofing situation. Our inspection can help eliminate future roofing problems, and that is why many of our customers choose to have annual preventative maintenance inspections in order to avoid costly repairs.
Call Us When You Need High Quality Roofing Preventative Maintenance
When you hire us to handle the preventative maintenance on your commercial building, you can be confident knowing you are hiring a company that has your best interests in mind. We know that owning commercial property can be very expensive and time consuming, and that is why we will work hard to satisfy you with our roofing services. From basis routine maintenance to installing a completely new roof, we will analyze your particular roofing situation and fix any problems we find. You won't have to worry about the condition of the roof on your commercial building when you hire us to handle the job.
If you would like more information about the roofing preventative maintenance we provide, please contact us today. With years of experience and knowledge in all aspects of roofing inspections and repairs, we are confident we have just what it takes to completely satisfy you with our outstanding service. We are environmentally friendly and have won many roofing awards, and we are considered to be one of the best roofing companies in Fort Worth, TX. If you want to keep the roof on your commercial building looking good while providing a safe haven from the weather outside, please call or email us today.
For more commercial roofing services, call

(972) 272-7663.