Reasons Why You Need a Roof Repair Company in Dallas, TX
Timely repair of your commercial roofing is tantamount to ensuring the safety and comfort of everyone and everything under the roofing. Timely repair prevents disruption of business as the time allocated for repairs is shorter than when you carry out repairs when the damage is spread or extensive on your roof. For full enjoyment of the proper benefits of roof repair, commercial building owner should undertake repairs at the earliest signs.
Delayed repair allows the time gap for damage to proliferate which in turn results in increased repair costs. A timely roof repair done by a trusted roof repair company Dallas, TX is what you need. The contracted roofing repair company should offer roof repair services at the right time and in the right manner. An unrepaired roof poses safety concerns for yourself, your family, and your business.
A team of professional roofers from the contacted commercial roofing company should be able to carry out a full inspection on your roof, record their observations and put forth functional recommendations for a timely intervention of the same. Plus, the contracted commercial roofing company should be able to carry out roof repairs in an acceptable time, without overstaying at the repair site.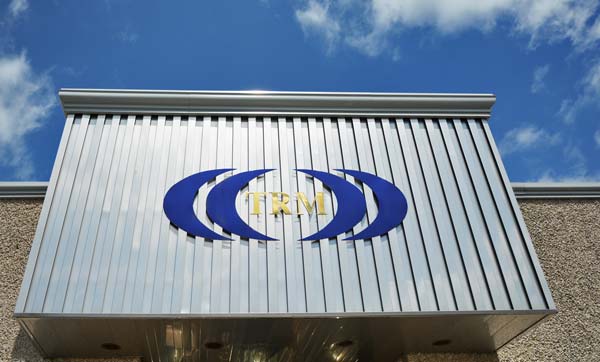 Saves You Money
Take the case of a leaking roof. If roof leakage persists then a lot is at stake. The wetness is likely to spread to other parts of the roofing and building. When this happens, it means those parts too will be damaged in the same way or even worse. Wood paneling underneath may begin to rot, metals will surely rust, and concrete walls may soak with dampness and then crack from fragility. Repairing such an extensive damage will cost you more. You need a reputable roof repair company Dallas, TX to repair your roof in good time and save you money.
Affords You Peace of Mind
Imagine taking cover under an unrepaired roof in time of rough winds or a storm. Can you afford to look at a team of workers at a warehouse or your high value investments in your commercial building? A timely roof repair saves you all these troubles. It grants you peace of mind by guaranteeing safety.
Maintains the Aesthetics
Curling or cracked shingles, missing shingles, moss, weathered parts, and sagging parts will impact on the overall out view of your roof. A roof is the most prominent part of your building and if its appearance is distorted, people might get a wrong impression of you. Roofs can be spotted from far off, vertically and horizontally. A timely roof repair will restore the appearance of your roof, turning it into an exemplary feature of your structure.
Keeps Your Home or Business Safe
If the worst comes to pass, then you are likely to experience irreversible losses. A timely roof repair will ensure that all inconstancies in your roofing, whether they be cracked or curled shingles, missing granules, leakages, sagging or any other incongruence, are fixed in good time. A repaired roof protects you from the hazards of rough weather.
It is therefore imperative that you get a roof repair company Dallas, TX for your roof repairs. It will save you money, have peace of mind, maintain the aesthetics, and keep everyone and everything safe.