Texas Roof Management is Always in Tip-Top Shape in Roofing Services
Texas Roof Management Announces New Updates To Their Website!
Texas Roof Management is proud to announce the new updates being made to their website. We have recently revamped their site to offer more information, content, and access to our clients. We are excited to make updates to our website this month that will help revolutionize our services to our clients.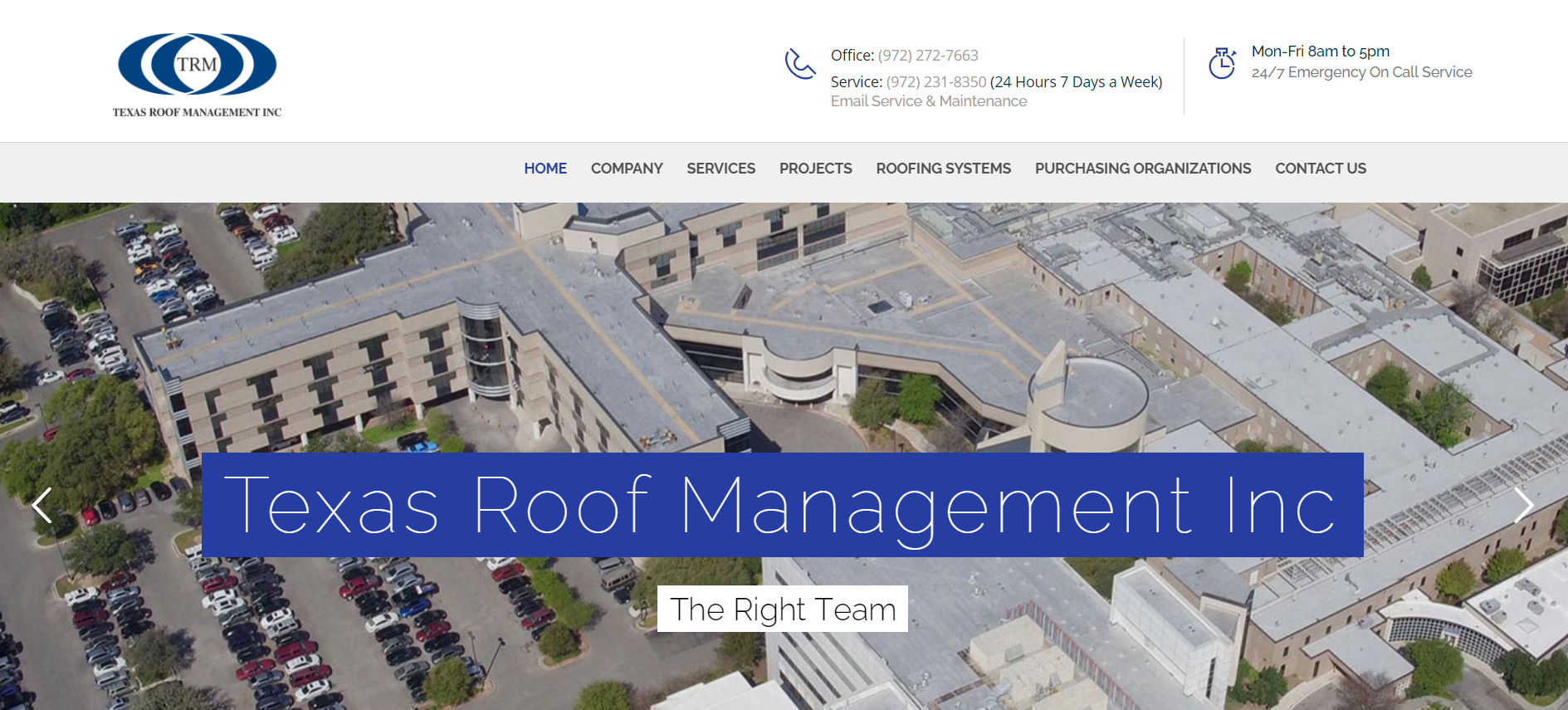 Texas Roof Management offers a variety of roofing services to our customers to make sure your roof is always in tip-top shape. Founded by Wayne Awtrey, Texas Roof Management has been offering commercial roofing services for years. The roof is critical to making sure your business and inventory is kept protected and safe from the elements. If something goes wrong with the roof, then it can wreak total havoc on the products you sell or even on expensive computer equipment. That is why it is critical that your roof be taken care of from the get go.
Our company has won numerous national and local awards in our business since being founded over 20 years ago. We are proud to work with a variety of local businesses and commercial customers in ensuring their roof is ready to face whatever the elements may bring against it.
About – Family owned and operated, Texas Roof Management offers a variety of services to clients. Our list includes:
Sheet metal roofing
Commercial roofing projects
Roof assessments
Repairs and emergency services
Built-up and modified roofing projects
Coatings for the roof
Single-ply roof areas and so much more!
At Texas Roof Management, we understand that every commercial roof is unique in design and purpose. With that in mind, we strive hard to give you the top-quality services to fit your unique roof needs. Whether it's a repair, replacement or just an inspection, we have got you covered.
Contact us on our website at http://www.texasroof.com or you can stop by our office anytime which is open Monday through Friday from 8:00 AM until 5:00 PM. You can also call our office at (972) 272-7663. Our team is ready to assist you in all your commercial roofing needs, including repair, replacement, and new construction.