The Magnificent Story of a Roofing Couple: Texas Roofing and Management INC's Twenty Year Match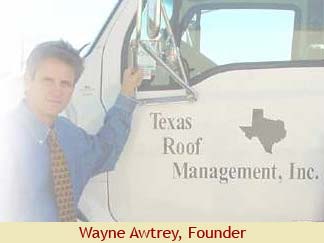 As Texas Roof Management, INC. raise their glasses to celebrate two decades of successful business, they look back at the journey began by Wayne Awtrey, the founder. The company has been delivering innovative solutions and quality work safely for your commercial roofing needs. Texas Roofing and Management, INC. began with a primary goal. The goal was to deliver quality and unequalled service while at the same time minimizing damage to the environment by optimizing recycling. It is this goal that has earned the company local and international recognition through the many awards they received.
Wayne Awtery's aspirations live today in the dedicated body of employees who understand that they are an integral part of the company. From Richardson Business Centre, to 1601 Waters Ridge, to AT & T Fleetwood, or 8181 Ambassador Row, the footprints of the company are enough testimony to customer satisfaction.
The approach of the company is teamwork. They've assembled a formidable line-up of experienced professionals that have built an enviable reputation by delivering to the clients. The teamwork does not stop within but extends to include their clients, to whom the company is contractually bound to give the best service. The company is proud to have been entrusted with the most technically and logistically difficult commercial roofing projects by its clients.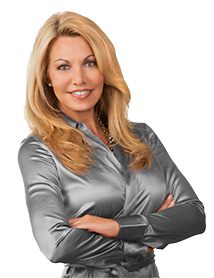 As a result, the company has earned respect and loyalty of the clients. This has been the backbone of their success. Texas Roofing and Management, INC. also takes pride in the fact that it has provided and continues to provide gainful employment. So far, the company has experienced a handover at the top. With the passing away of Wayne Awtery, Catherine took over as president of the company in 2003. Since then Catherine has steered the company in line with the fundamental principles outlined earlier by the company's founder and her husband, Wayne Awtery.
Some of the awards the company has won over the years for providing their services include:
Numerous Golden Hammer awards from North Texas Roofing Contractor Association (NTRCA)

Named among the fastest growing companies within North Texas by Caruth Institute for Entrepreneurship

Ranked among the Top 100 Roofing Contractors in US

Annually recognized by the Dallas Business Journal as among the largest woman-owned businesses in North Texas.
As the company celebrates twenty years of good business, they also celebrate the fact that they've given and continue to give back to society. The company has offered support and help to:
About Texas Roof Management, INC.
Texas Roof Management, INC. is a company that manages your roof asset. The company does installation, repair, maintenance, and management of roofs for commercial premises. The company has a dedicated and highly trained team of roofers that will make sure your roofing structure lasts for long. The team also helps you choose the right kind of roof material for effective performance and reduced cost in maintenance. The services offered at Texas Roofing Management, INC include:
The company also provides a wide range of roofing systems including roof elements, built up proof, modified bitumen, single ply, roof coatings, roof recovering, penetrations and flashing, plaza or terrace decks, and green roof. For more information, you can visit www.texasroof.com
Contact Information
Texas Roof Management, INC.
728 Lingco Dr, Richardson, TX 75081, USA
Tel: Office: (972) 272-7663
Service: (972) 231-8350 (24 Hours 7 Days a Week)
Web: www.texasroof.com