Emergency Roof Repair in Dallas, TX
Emergency roof repair for your commercial roofing installation can be a daunting task. There are many reasons that make it so. The fact that it is an emergency roof repair means you have little time to make important decisions that would leave footprints in your pocket and on your commercial roof. For your emergency roof repair Dallas, TX, you certainly need expertise and experience. What would you then do to ensure that you don't create a second emergency out of the first one? Emergency roof repair can be due to sudden leaks or in the aftermath of unbecoming weather like strong winds or storms, or just normal ageing and weathering effects.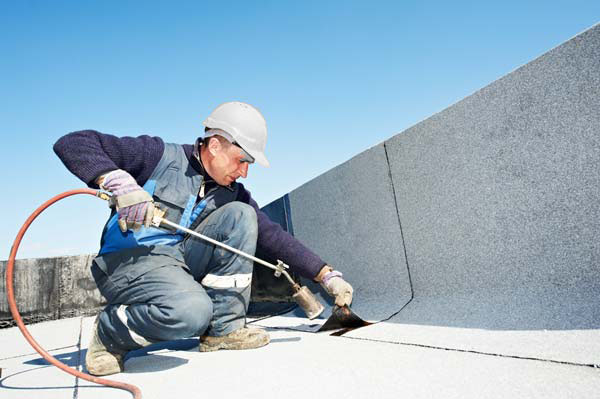 Immediate Response
An ideal emergency roof repair involves short response time. A damaged roof can cause a lot of disruption to the normal running of your business. One of the reasons of undertaking emergency commercial roof repair is to mitigate damages. Damages mean losses and extra costs to you. Experienced commercial roofing experts should use quality roofing repair materials and best industry roofing repair guidelines to restore your commercial roof.
An Excellent Service Team
An ideal service team is that which boasts of enough experience in handling and applying various coatings and sealants for an emergency roof repair Dallas, TX and should be able to present a watertight commercial roof. The success of a roof repair company largely depends on the level of expertise of its service team. Read customer reviews and testimonials before choosing your commercial roof repair company.
Minimized Disruption of Business
Emergency roof repair for your commercial roofing is different from commercial roof installation. Emergency commercial roof repair means there is likely to be contactor's machinery on site, technicians and noise that is inevitable in such cases. This also depends on the extent of the emergency repairs.
An ideal emergency roof repair has the experience to carry out work without disrupting the peak hours of your business. Creating time slots to minimize on noise and other inconveniences is what distinguishes one emergency commercial roof repair contractor from another. The time used to accomplish roof repair is also crucial. An ideal roof repair company should have a variety of materials ready to save on the time consumed in trying to procure them.
Insurance Claim Information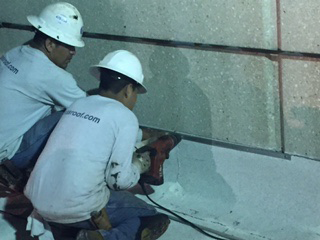 Most emergency commercial roof repair work is paid for by insurance companies. An ideal commercial roof repair should be able to carry out a full roof inspection, indicate the damages incurred, record the roof repairs needed, indicate which materials are to be used in the roof repair and file the paperwork with the appropriate insurance company. This also includes labor costs
Warranted Service
An ideal emergency roof repair company should offer warranted roof repair services. This shields the building owner from unnecessary roof repair costs in the near future. This also allows the commercial roof repair company to clean after its mess – if there is any and to unburden the client. Service warranties are the best way of guaranteeing quality service and durability of your commercial roof.
Finally, an ideal emergency commercial roof repair is one where the company undertaking it has an enviable reputation. Are there awards and recognitions that the emergency roof repair company has won? This information should be readily available on the company's home page and should be able to guide you into choosing the right roofing company for your emergency roof repair Dallas, TX.